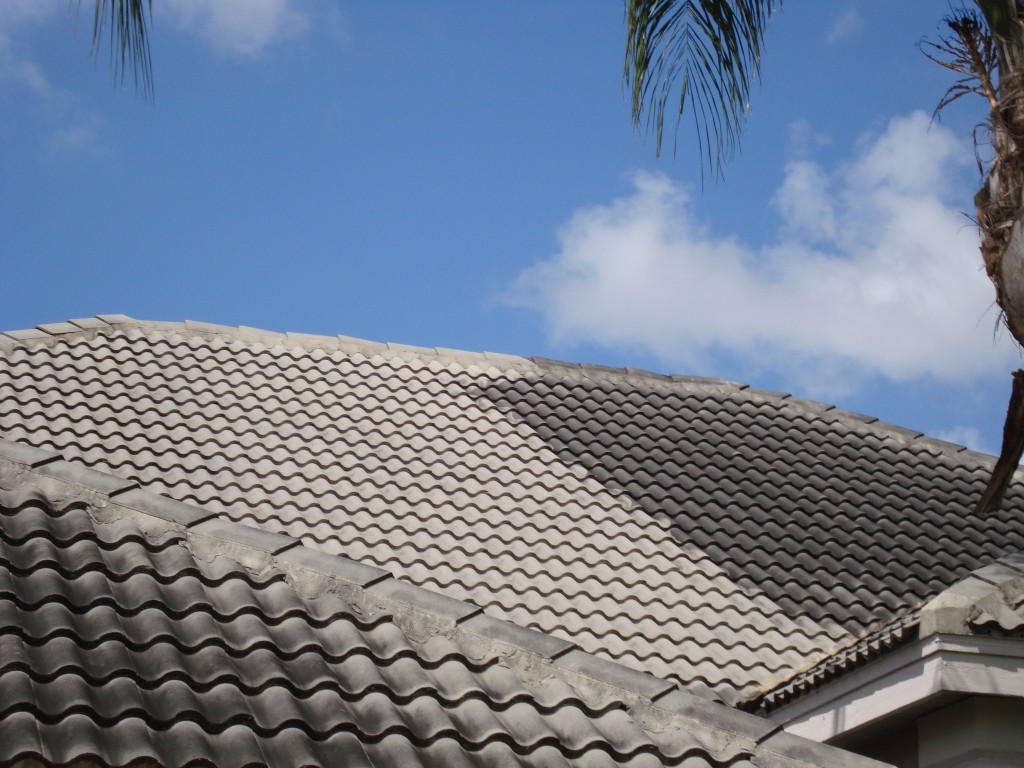 Grimebusters is well equipped to clean any kind of tile roof.  Whether you have a flat, barrel or custom tile, we offer an appropriate pressure cleaning service. Our surface cleaner has adjustable heads and brushes that can be modified to suit the height and shape of your tiles.
Some people have a concern about walking on tile roofs.  Our experienced technicians have been trained to walk properly on a tile roof to minimize any possible breaks.
While our technicians are on your roof, they will inspect the tiles and report any breaks or tile slipping.  We do minor tile repair with our contractor grade clear silicone.  However, larger breaks or concerns will be reported directly to the home owner.
At the end of the cleaning process, we apply a light spray of a water/chlorine mix (known as mildicide). The spray is applied and left to soak into the porous clean tile. The goal is to slow down re-growth of mildew/mold.
Our roof cleaning service includes cleaning the roof edge tiles, fascia, soffit, gutter clearing and washing the outside of gutters. Tar streaks on the outside of gutters will not be removed by pressure washing
At the end of the service, we rinse any areas affected by dirt coming off your roof.